4 advantages of staying at monthly hotel for long- term stays in Okinawa.
2021.03.19
If you are going to stay in Okinawa for long-term, we highly recommend you to stay in "monthly hotel". This time, I've summarized the reasons why monthly hotels are advantageous for you.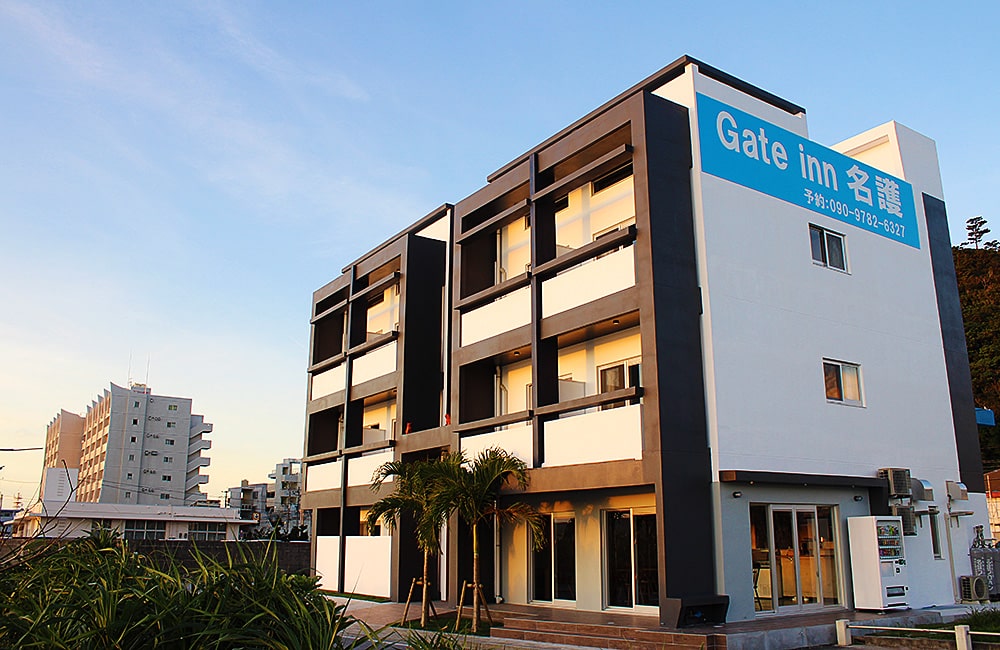 ①Save on accommodation expenses with a monthly rate plan!
In the case of a hotel with only a short stay rate plan, it's going to be expensive because it will be "1 night charge x number of nights". On the other hand, as the name implies, monthly hotels have monthly (or weekly) plans that can reduce accommodation costs for long-term stays. Hotel Gate Inn Nago's guests often stay for long-term due to work, in which case, you can stay with Monthly or Weekly Plan.
②You can book a room not by per person but by per room.
For long-term stays on family trips, the Monthly Hotel is a great deal, as you'll be charged by room instead of by number of people. In the first place, many resort hotels can only be booked for up to 7 nights in order to increase the number of the groups. Therefore, if it is longer than that, it is better to book a monthly hotel. Even if you look at the table below, our hotel that can be booked on a room-by-room basis is inexpensive.
*The above rates vary depending on the accommodation season and room type.
③Save on food expenses during long-term stays!
A monthly hotel features a kitchen in the room. If you stay at monthly hotel that has a full range of home appliances such as a refrigerator and microwave, you'll be able to prepare your
own meals easily during your stay. So, you can save your money on food. In addition, you do not need to bring your own cooking utensils to the monthly hotel if the hotel has them. Gate- in Nago offers free rental of cooking utensils, so please let us know. A complimentary daily breakfast is provided for long-term guests as well. This breakfast service will definitely save your expenses during your long stay!
④A full range of services not found in monthly condominiums!
Unlike monthly condominiums, monthly hotels offer a full range of services to treat guests with hospitality, For example, monthly hotels have amenities such as towels, so you can reduce your luggage on your long-term stay. Also, at a monthly hotel that has a room cleaning service, you'll not need to clean the room like you have to do at condominiums. Gate Inn Nago offers weekly room cleaning services and amenities such as towels and shampoo during long stays.
The longer you stay and the more people you have, the greater the benefits of staying in a monthly hotel, so please be sure to use this information when choosing a hotel.